Test Indicators Repair:
Please call (724) 809-7909 for complete list.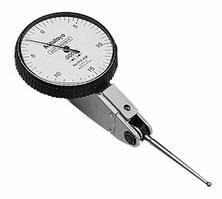 Test Indicator:
A dial test indicator, also known as a lever arm test indicator or finger indicator, has a smaller measuring range than a standard dial indicator. A test indicator measures the deflection of the arm, the probe does not retract but swings in an arc around its hinge point. The lever may be interchanged for length or ball diameter, and permits measurements to be taken in narrow grooves and small bores where the body of a probe type may not reach.