Bryco Industrial Service Offers High Quality Repair of Gauges, Calipers, Indicators & Profilometers
We offer professional repair service on many types of mechanical and digital precision measuring instruments including:
Chamfer Cage Starrett, SPI
Co-Ax Indicators Blake
Depth Micrometers (B&S, Mitutoyo, Starrett)
Dial bore gages (Alina, Compac, Interapid, Dyer, SPI, Standard, Sunnen, Mitutoyo)
Dial Calipers of any length (Mitutoyo, Etalon, Tesa, Brown & Sharpe, Starrett)
Dialdepth Gages (Mitutoyo, Starrett)
Dial Indicators (Compac, Mitutoyo, Starrett, Teclock, Standard)
Dial Thickness gages (Mitutoyo, Kafer, Teclock)
Height Gages (Mitutoyo, Etalon, Starrett)
ID and OD Dial Caliper Gages (Intertest, Oditest, Interapid)
Indicating (dial) Micrometer (Etalon, Mitutoyo, Mahr)
Ingage and Intrimik (Tesa, Etalon, Mitutoyo, Brown & Sharpe, Starrett)
Micrometers (Tesa, Starrett, Brown & Sharpe, Etalon, Mitutoyo)
Snap Gages (Standard, Mitutoyo, Starrett)
Test Indicators ( Interapid, Compac, Starrett, Tesatast, Bestest, Girodtast, Mitutoyo, Peacock, SPI)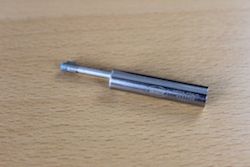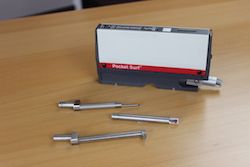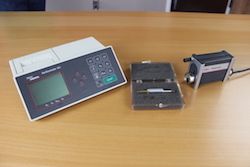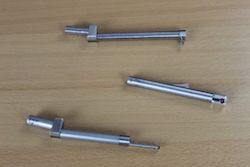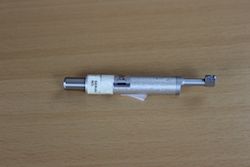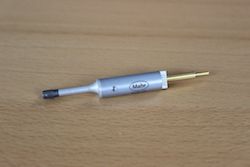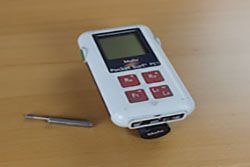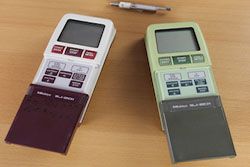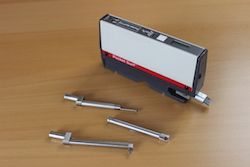 With a well-equipped service center and investment into the latest industry tools and two decades of experience, Bryco has developed into a specialist in industrial gauge repair. We are proud have over 100 customers with much of our work repeat business. From complicated profilometer repairs to general dial indicators from brand names such as Mitutoyo, Starrett, Mahr/Federal, Fowler, SPI; we have the experience and parts in stock to put our reputation on the line and earn your future business
Attention Customers: Bryco Industrial does not charge for evaluations. Send your damaged or uncalibrated gauges for a no-hassle quote and until approved, no repairs will begin. Non-repairable units or repair costs that exceed new acquisition are returned at no charge to the customer - this includes no shipping fees.
Each service request is handled in an efficient work flow procedure with prompt customer communication. Because our reputation earns us your future business you can be certain parts are replaced only as necessary. Rush Orders? Same day or next day service is available in most situations (please mark 'rush' on the quote form). Turnaround for all other orders: 10 days or less.
In addition, it is Bryco's policy for repairs not to exceed 50% the new cost without customer authorization. If we do not have the part, we have relationships with gauge parts suppliers from all over the world to get the job done. While we strive for 100% satisfaction, if for any reason you are not satisfied we will work to make it right.