Profilometer Repairs
We repair all major Profilometer brands including Mahr Federal, Fowler and Mitutoyo.
Bryco Industrial Service is a profilometer repair and rebuild specialist. We have been saving money for clients by servicing instead of replacing the profilometer units for over two decades.
Attention Customers: Bryco Industrial does not charge for evaluations. Send your damaged or uncalibrated profilometers for a no-hassle quote and until approval is given, no repairs will begin.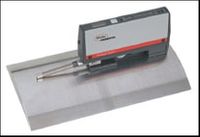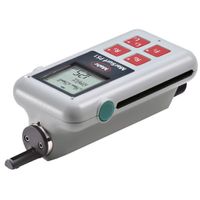 Common profilometer Errors and Problems
Profilometers are complex machines capable of making extremely accurate measurements if working correctly and used properly. Considering the environment they are used in, and with multiple operators, that eventually these gages fail and need repair.
Most Common Errors & Problems seen with Profilometers
Worn Buttons
Dropped, lcd, Driver Not Moving
Repair, Rebuild, Sticking, Not Repeating, Will Not Calibrate
Battery Icon, Battery Low Indicator,
Battery Indicator, Replacement Battery,
Dead Battery
888 -
Bat Err
Bat
Err
Det Err
Will Not Move, Does Nothing, No Response
Alarm
Not Reading Correctly
No Display
Faulty Detector
Faulty Encoder
Batteries Won't Charge
Replacement Part Shortage
Incorrect Readings
Faded Display
Probe Won't Move Up
Probe Won't Move Down
Won't Repeat
No Repeatability
Not Reading
Will Not Repeat (No Repeatability)
Broken Tip
Display Error
Buttons Won't Work